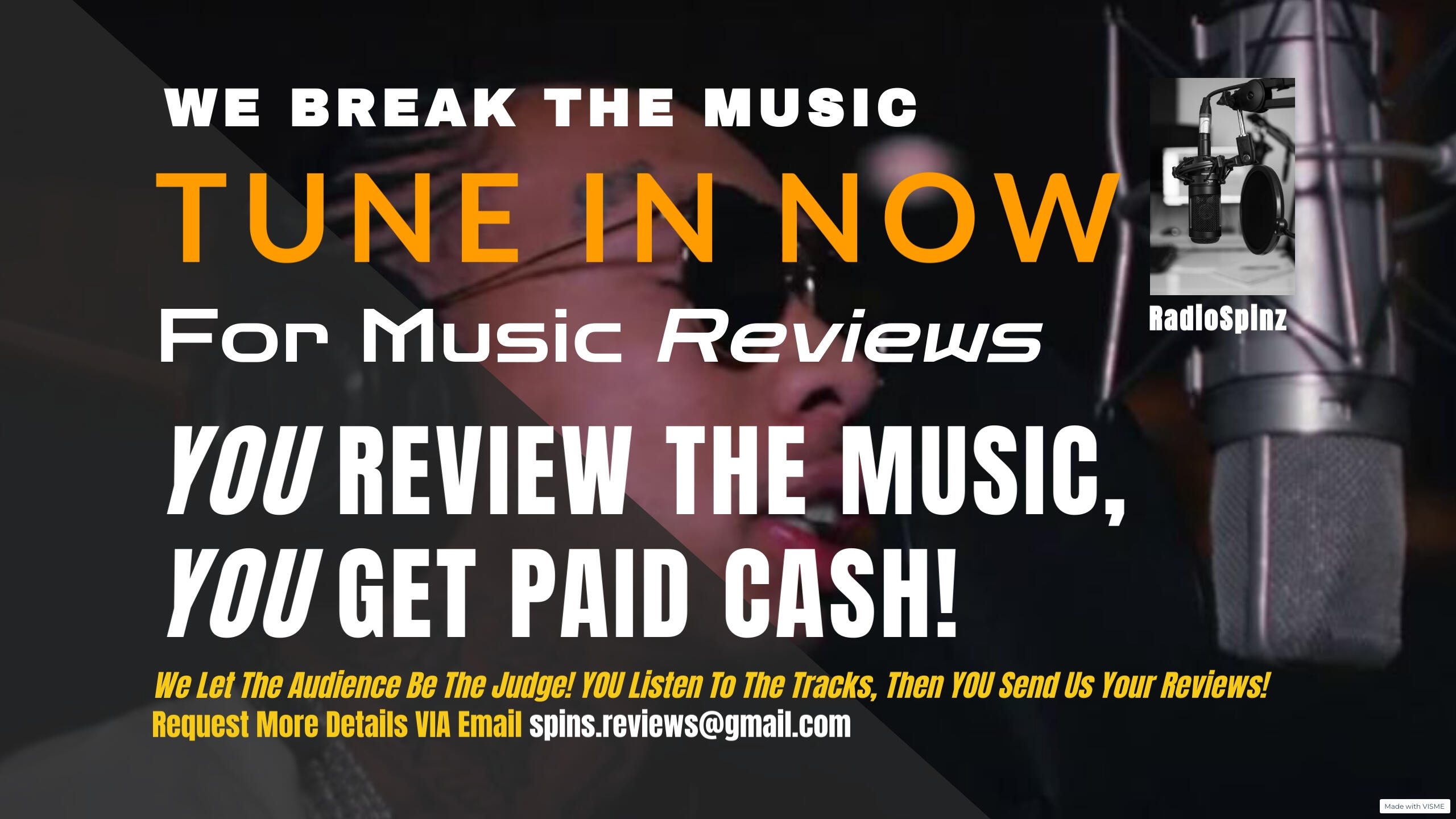 Music Review Thursdays
The Audience Is The Judge
Thanks for joining the audience at RadioSpinz. This is the radio program where you get paid cash for reviewing the tracks from our playlist. If you have submitted a music review for tracks from our playlist please wait for a response from our admin so that we can begin processing your payment. If this is your first time contacting us and you want to learn how to begin reviewing tracks from our playlist so that you can get paid, please follow the instructions provided below.
1. Listen to the RadioSpinz radio program on Thursdays
2. You must listen between 11am and 9pm Eastern Time
3. Select 3 music tracks that you really like
4. You must give 4 reasons why you like each song
5. You must explain each reason in 25 words or more
6. Use the media buttons above to listen and begin your reviews
7. Submit your review report to [email protected]
THANK YOU FOR YOUR MUSIC REVIEWS!
Get paid 10/USD for reviewing 3 music tracks!
Podcasting For Entrepreneurs
This is a free podcasting program for organizations who need a reliable radio stream, entrepreneurs who want to promote their brands, and individuals who just want to generate extra income. Welcome to RadioSpinz for DJ's and Entrepreneurs. Now you can have your custom playlist featured in this podcast. With your very own radio stream you would be able to broadcast all of your content reviews on an exclusively unfiltered global radio program. We are inviting a limited number of entrepreneurs to take advantage of this enterprising opportunity. Contact us today via email to get your exclusive radio program started. How do you start your custom radio stream with RadioSpinz? Request more details via email to [email protected]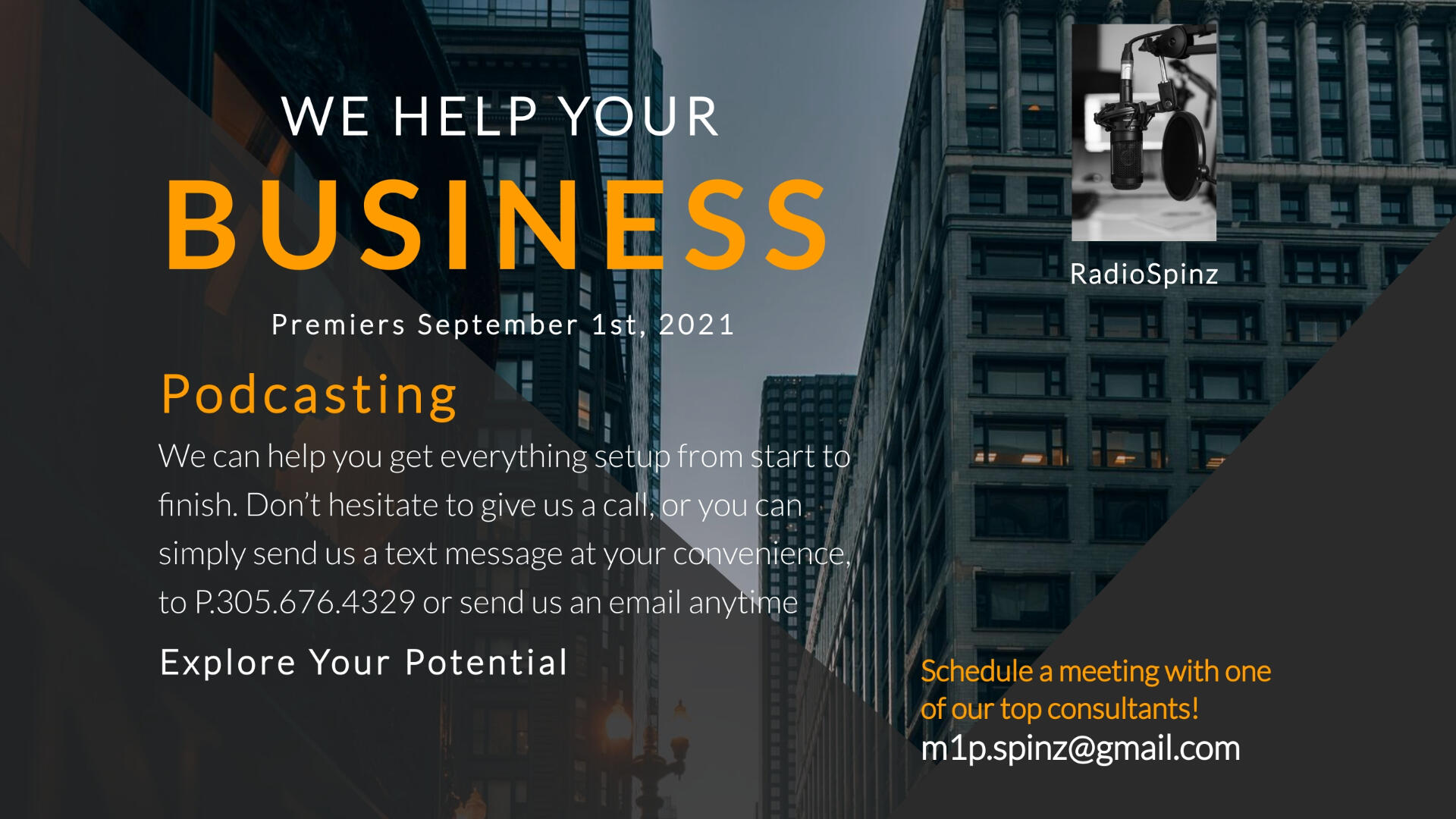 Listen To Live Podcast
Music Industry Magazine
Hip Hop culture is all about innovation, non-conventional thinking, new sounds, and breaking the established rules. It's an environment that encourages the expression of non-conventional thoughts and feelings. It is one of the most popular genres of contemporary music. Hip Hop music and the culture of hip Hop music in the global marketplace are a product of the American urbanization of the post-colonial society. The emergence of urban life styles such as gangsta rap and break-dancing was facilitated by the social milieu that urbanization creates. Urban music and the cultural forms associated with it therefore have a profound effect on the understanding of the norms of the globalized economy.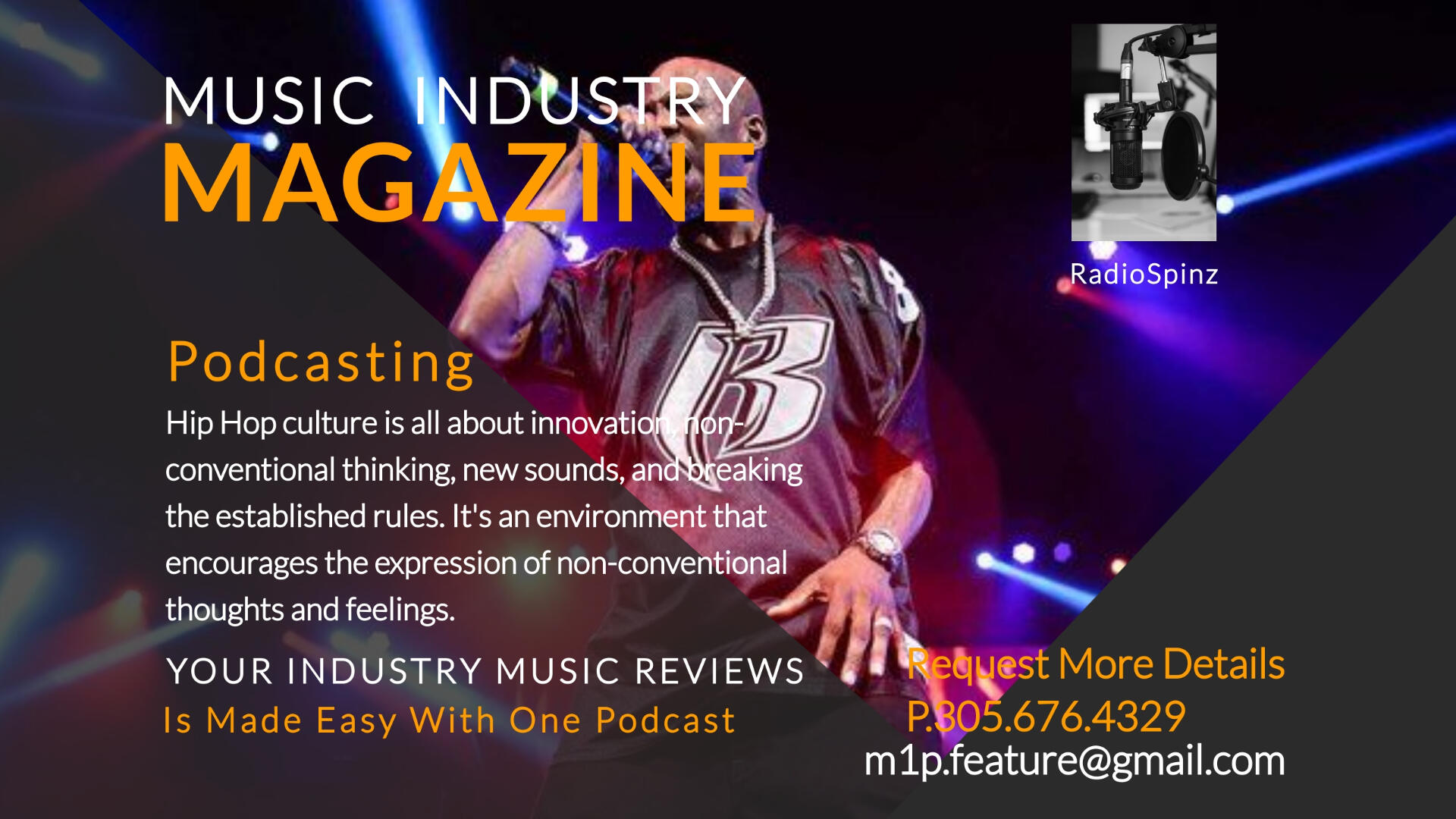 Listen To Live Podcast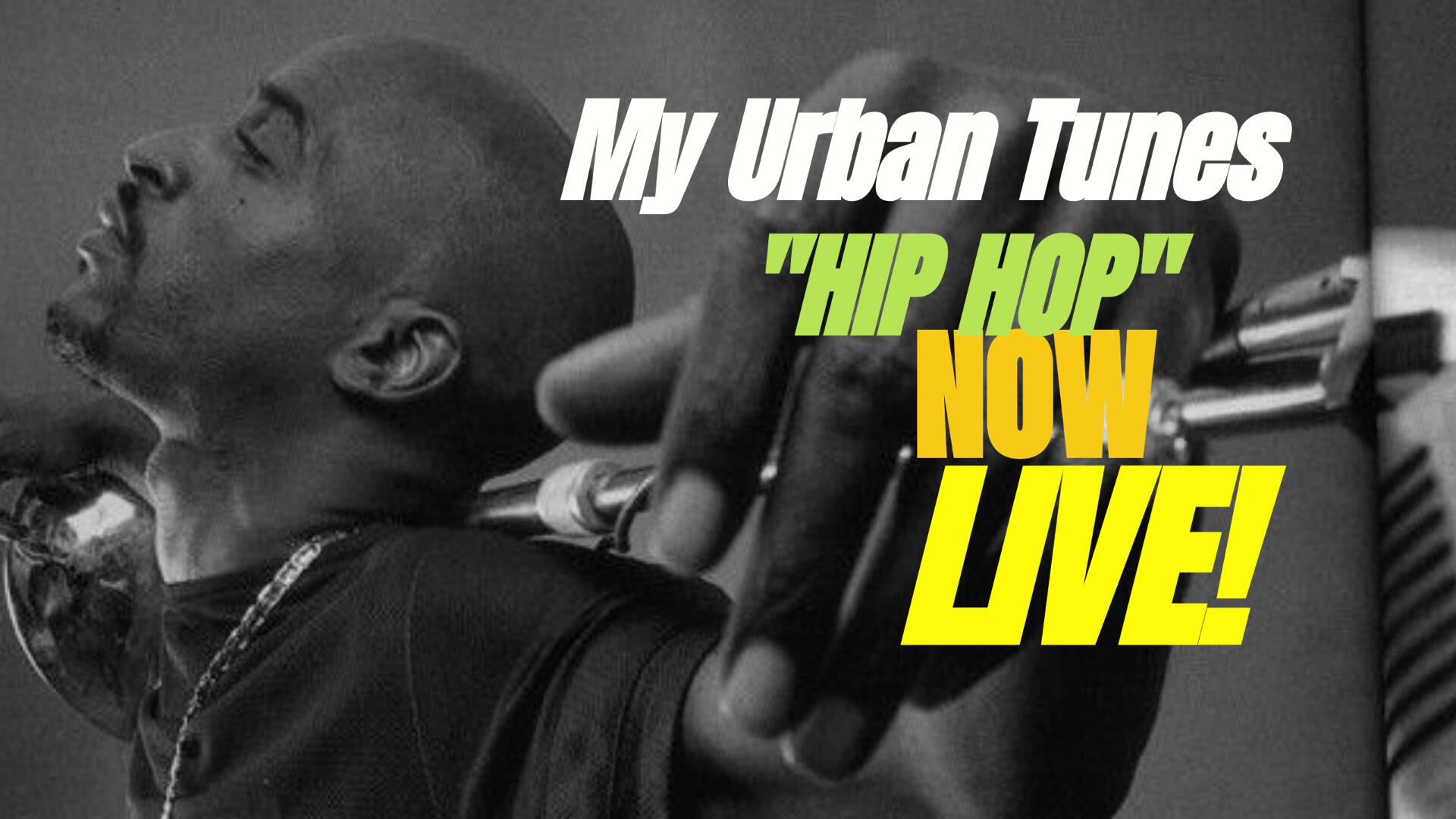 My Urban Tunes
Clean Classic Hip Hop
My Urban Tunes is a internet radio station based out of South Florida. This station has gained world wide popularity because it has built a reputation for playing continuous hit music from the 1990's throughout 2015. You can literally set this station on cruise control and let the consistent flow of funky Hip Hop tunes motivate you through a productive work day. Our station can be found on the Tunein App. And if you don't want to download an app but you just want to listen from your PC or Mac, you can email us to request an instant link to our radio stream at [email protected]
Listen To Live Podcast
BLC Podcast Schedule
The BLC Podcast will begin airing daily, starting early September of 2021, from 9-AM to 5-PM Eastern Time. The program will air again, nightly from 9-PM to 5-AM Eastern Time. Our station can be found on the Tunein App. If you don't want to download an app and you just want to listen from your PC or Mac, you can email us to request an instant link to our radio stream. If you are someone who is considering opening a new business but you are in need of guidance and motivation to set you off on a great start, then this podcast will be perfect for you.
Request more details via email to [email protected]
Afro Zouk Culture
The history of Afro-zouk fashion is also significant because it is a direct reflection of African American history, as it features many traditional African elements and characteristics while also showcasing Western influences. For example, many dresses featured a tight neckline with elaborate embroidery and ornate detailing. This fusion of Western European and African stylistic influences is reflective of the history of Afro-zouk. Today, the impact of this music continues to be felt through the influence of this fashion style on modern African American women's fashions. However, with the recent rise in popularity of hip hop and rap styles that feature complex block letters and "Zinc" many afro-fats are once again looking towards the history of Afro-zinzouk for inspiration. You should listen and judge for yourself. You can request our radio stream by sending an email to [email protected]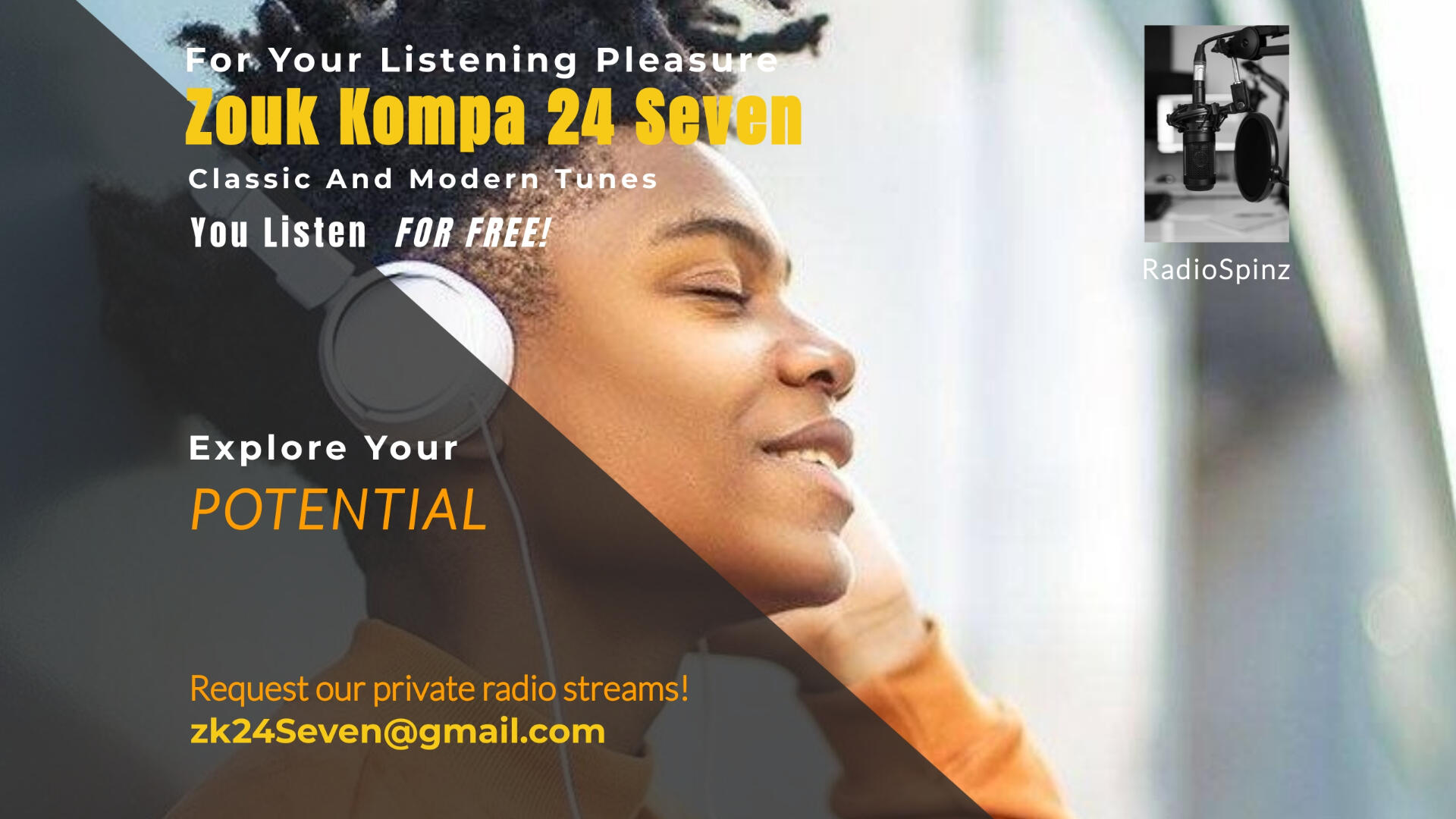 Listen To Live Radio
Zouk Kompa Culture
The history of Haiti is fascinating, and it is represented in the songs performed by Kool Herc, Black Pineapple, and Bootsie Brown. These are some of the most brilliant musicians from the past who are causing a stir among the people as a result of their influence on hip hop. The Haiti Kompa' impact is obvious in their songs, as those who have absorbed it claim it is like living in a dream. The history of Haiti is interesting, and the effect of hip-hop has touched the lives of people who love it like a storybook. The 'Haitian Kompa' influence can be seen in their music style, which features smooth beats, sophisticated lyrics, and exquisite dancing.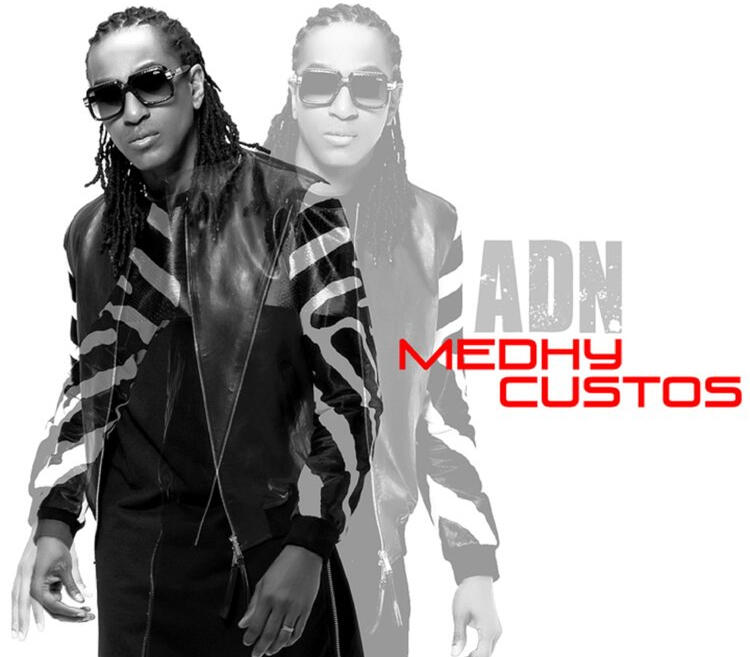 As the popularity of this type of music began to fade, the impact of Afro-zouk fashions and culture began to decline as recorded music and popular culture became more universal. The impact of this is apparent today. Even in the most popular music of the moment, such as Kanye West and Jay Z. While the influence of Afro-zouk styles was waning, they still remained a powerful part of popular culture during the last decade and a half of the 20th century. The history of Afro-zouk can thus be seen to influence the black American music scene and the world at large, as can be seen by the impact of certain styles of music, such as reggae and hip hop in mainstream pop and dance music.
Dance To The Rhythm
Although this particular style of dance is very old and has a rich history, it is very much alive today thanks to the dedicated efforts of many people from Africa and the rest of the world. Kizomba is home to many known performers, including some well-known names in the world of music. The most notable of these is probably Giselle Wieso, who is an award-winning pianist and singer. She is also very well known for her hosting of an African music show on MTV. Another performer in this town is Idris Elba, who has gained stardom for his exclusive role in a major Star Trek (Into Darkness) motion picture. Another notable South African musician at the forefront of world talent is Michael Jackson, who is rumored to have a new album that is rumored to be very much influenced by the African rhythmic beats.
The influence of the 'daydreamers' known as Moi Tunes may also be traced back to the earliest of music in Haiti. Tunes was born in France but immigrated to the United States, where he became recognized for his unique singing style and guitar skills. This snafu in Moi Tunes' production chain resulted in the development of the rap style. Moi Tunes has influenced many contemporary musicians and helped to lay the groundwork for modern-day hip hop. Though no one can say it was an intentional attempt, the effect of Moi Tunes marked the beginning of the impact of hip hop as we know it today. His influence has yet to be exceeded.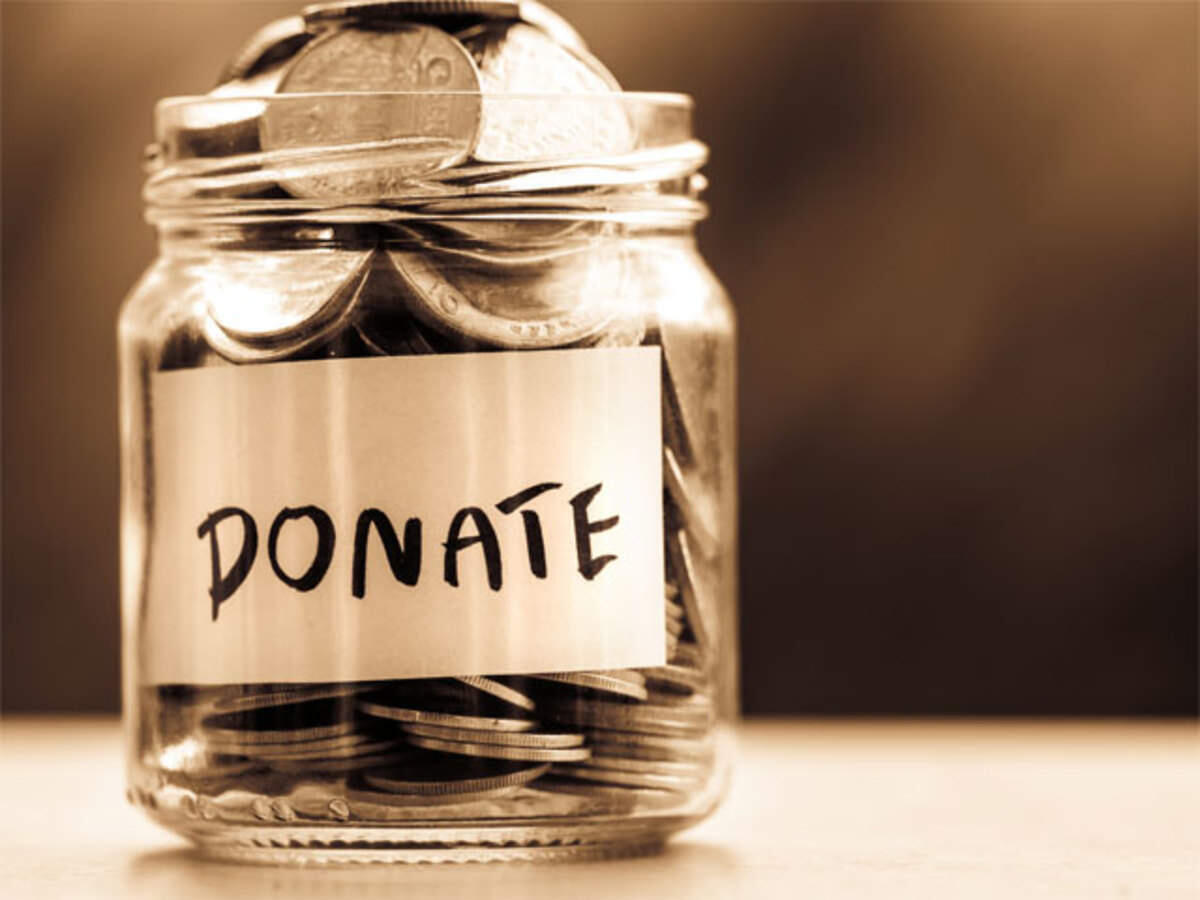 Your donations are very much appreciated. Please help us continue to build a high quality content. We need your help in order to maintain this platform and continue to educate the new generation about the history of this music genre. Please submit your donation today.
Get in touch
Let us know how we are doing. We want to hear your thoughts. Please leave us your feedback.